I'm a Communication Designer with over 10 years experience who uses design principles to help businesses solve their advertising, brand, publication, digital, social, cultural and customer experience challenges. ↓
Hummm Skincare – Brand (A)
Branding, Communication Design, Design Systems, UI/UX, Social Campaign
2020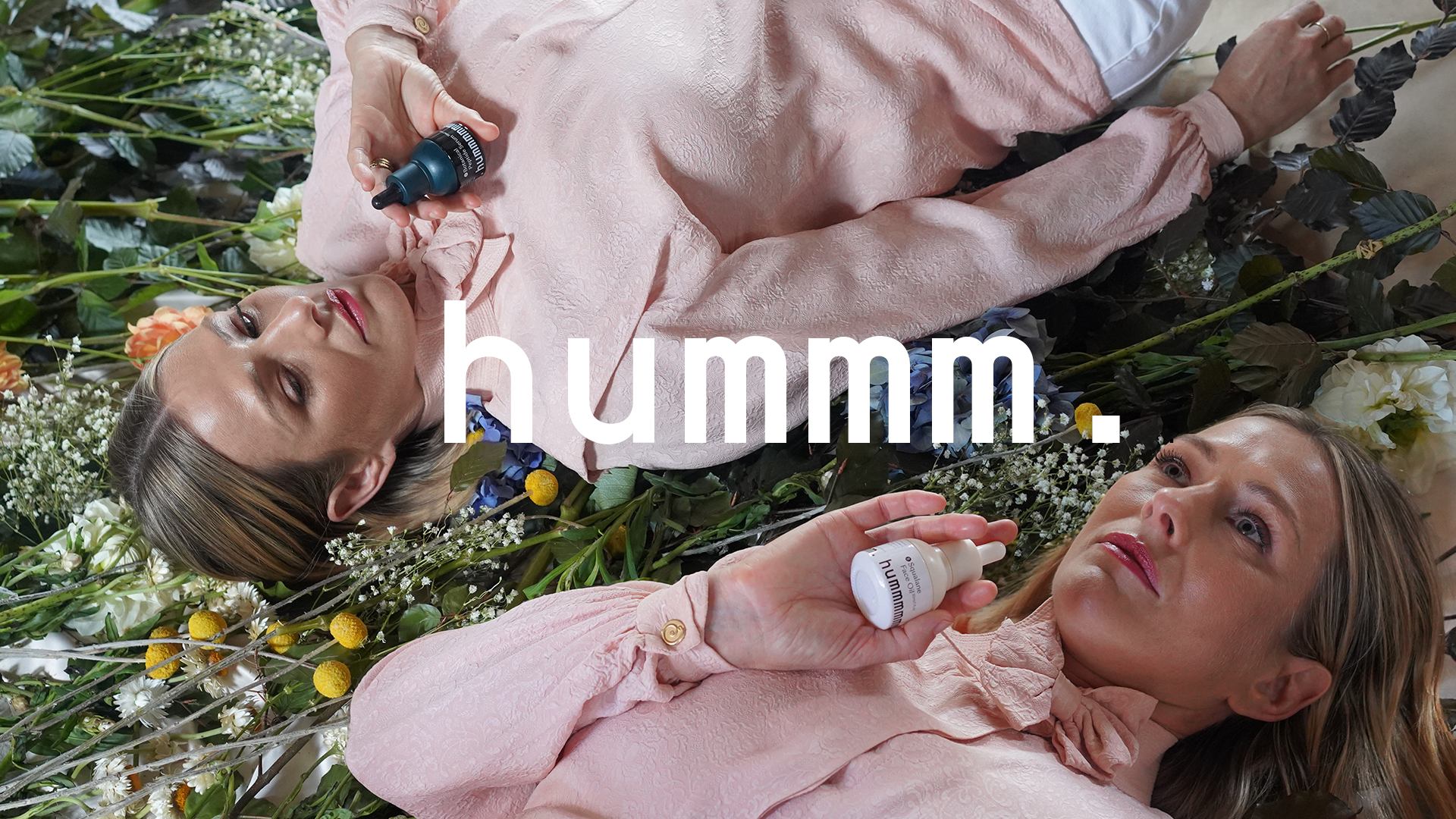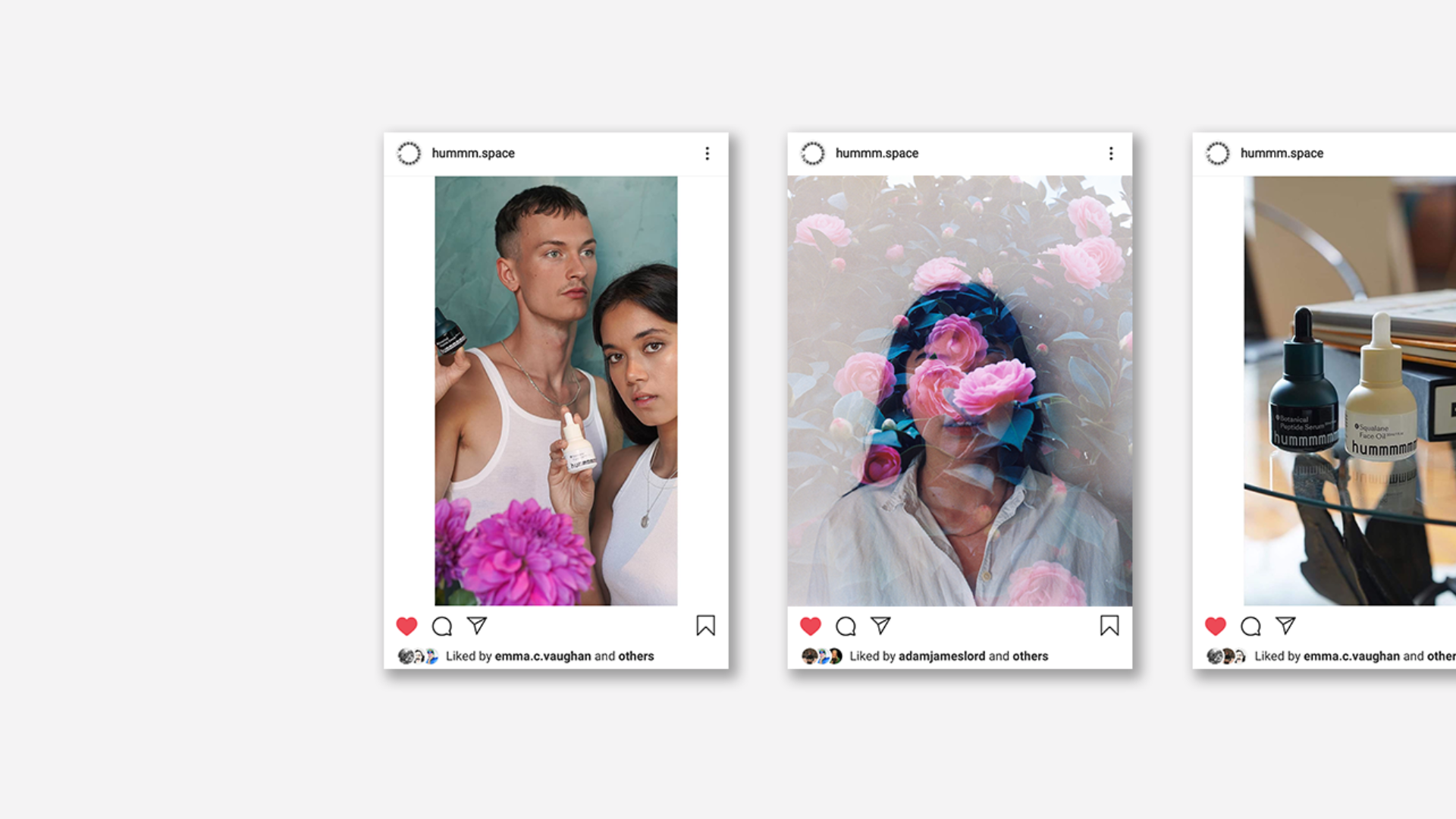 Hummm
is based on a philosophy of minimal luxury and a pure approach, harnessing the best of the natural and scientific worlds to create a potent and simplified approach to skincare.
"We wanted our audience to love the product as much as love being around the product."
The initial brief began with a simple premise. How might we create a skincare brand showcasing pure Australian botanicals rooted in self care? After undertaking multiple workshops with the founders from the outset, the business name along with a fully realised brand trajectory and strategy was established and shaped around this challenge.
And saying the name. We created a brand mnemonic when creating the name; Hummm. It's both pleasant to look at and to say. Hummm is a sound as much as it is a name.
Hummm's editorial content pillar;
the Spaces Between
is heavily grounded in the brand's ethos of finding pockets of space in our days for self care . This content pillar allowed us to create the spaces between the
m's
in the logotype and stretch this out when we wanted to create a sense of playfulnness and quirk. Alongside this we wanted our audience to almost question what the true brand name really was. Is it Hummm of Hummmmmmmm? This creates a memorable brand name and logotype that resonates long after seeing it.
The role of Creative Director during the creation of Hummm was not only to create a brand across multiple channels though to create a design system across the brand from its early infancy allowing for growth at scale whilst maintaining the brand vision and integrity.

Creative Director: Keir Vaughan
Photography/Social Media Insights: Emilio Scalzo
Product Renders: Callum McGregor
Hummm Skincare – Product Design (B)
Product Design, Communication Design, Art Direction
2020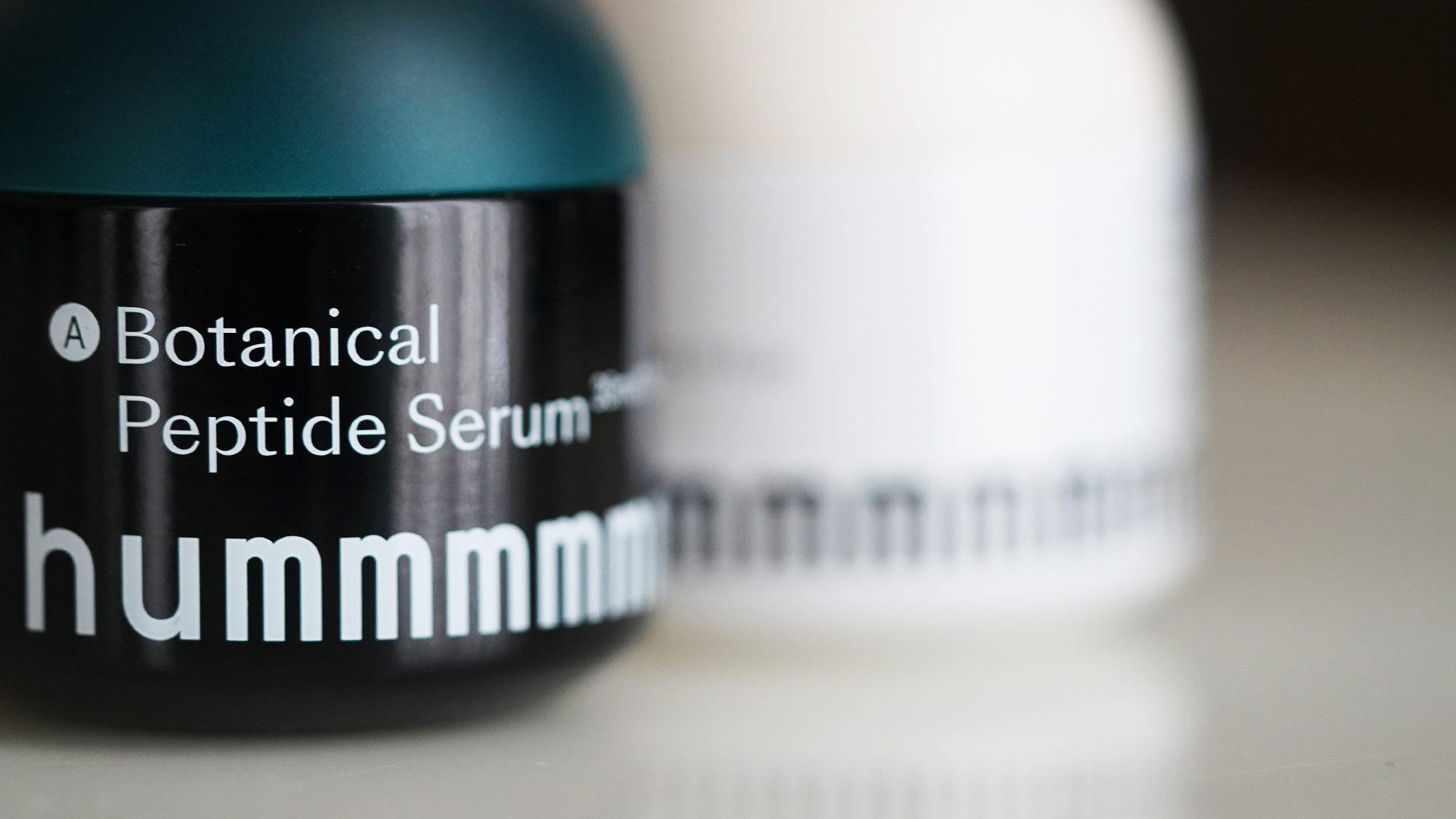 Hummm products
have been designed to be individual products that combined became a powerful duo.
Hummm was designed around creating a product that would become a loved artefact taking pride-of-place in bathrooms everywhere. They also needed to combine multiple design elements to create unique and sharable content. These elements focussed around allowing the Hummm logo to stretch by adding multiple
m's
to create repetition and a sense of sound in the logotype. This added a sense of playfulness and quirk that would resonate in the memory of people by both seeing it on there shelves and seeing memorable imagery reshared across Instagram and multiple channels.
Another key insight was to ensure when using the product, they were applied in the right order. Traditionally the directions would be concelaed on the back of the bottle. With Hummm this was put front and centre, embedded into the product names; 🅐 Botanical Peptide Serum and 🅑 Squalane Face Oil. This also alludes to the product being experienced
better together
(Hummm's product pillar).

Creative Director: Keir Vaughan
Photography/Social Media Insights: Emilio Scalzo
Product Renders: Callum McGregor
Latitude – Let's Brand Campaign
Branding, Communication Design, Design Systems, Campaign
2019
Latitude Let's Campaign
created an opportunity for Latitude Financial Services to reposition itself as the go-to money lender and Partners in Money.
Los Pérez created a dreamy world to fall into, centred around what it would be like scrolling your social feed while floating into a world of opportunities. This brand film, set in 1:1 aspect ratio, would be central to the overall campaign.
The role of Lead Designer was to take the visually rich thinking and world of the 1:1 aspect ratio brand film and realise the overall creative world across all channels.
The challenge was to create a system that would allow the visual identity of the brand film to be utilised across a multitude of channels such as Static outdoor, Film outdoor, Activations, Digital marketing utilising HTML 5 and motion design through to film elements and brand Website art direction. Overall, the outcome was to design a system that allowed the visual elements to be flexed across an infinite amount of executions without losing the richness and vibrancy of the core brand world.

Lead Designer: Keir Vaughan
Visual Designer: Adam Lord
Creative Directors: Sam Dickson & Cam Bell
Art Director: Katarina Matic
Copywriter: Daniel Antonius
Let's Campaign Film
Director: Los Pérez
Creative Directors: Sam Dickson & Cam Bell

RACV Royal Auto Club Victoria
Branding, Communication Design, Design Systems
2019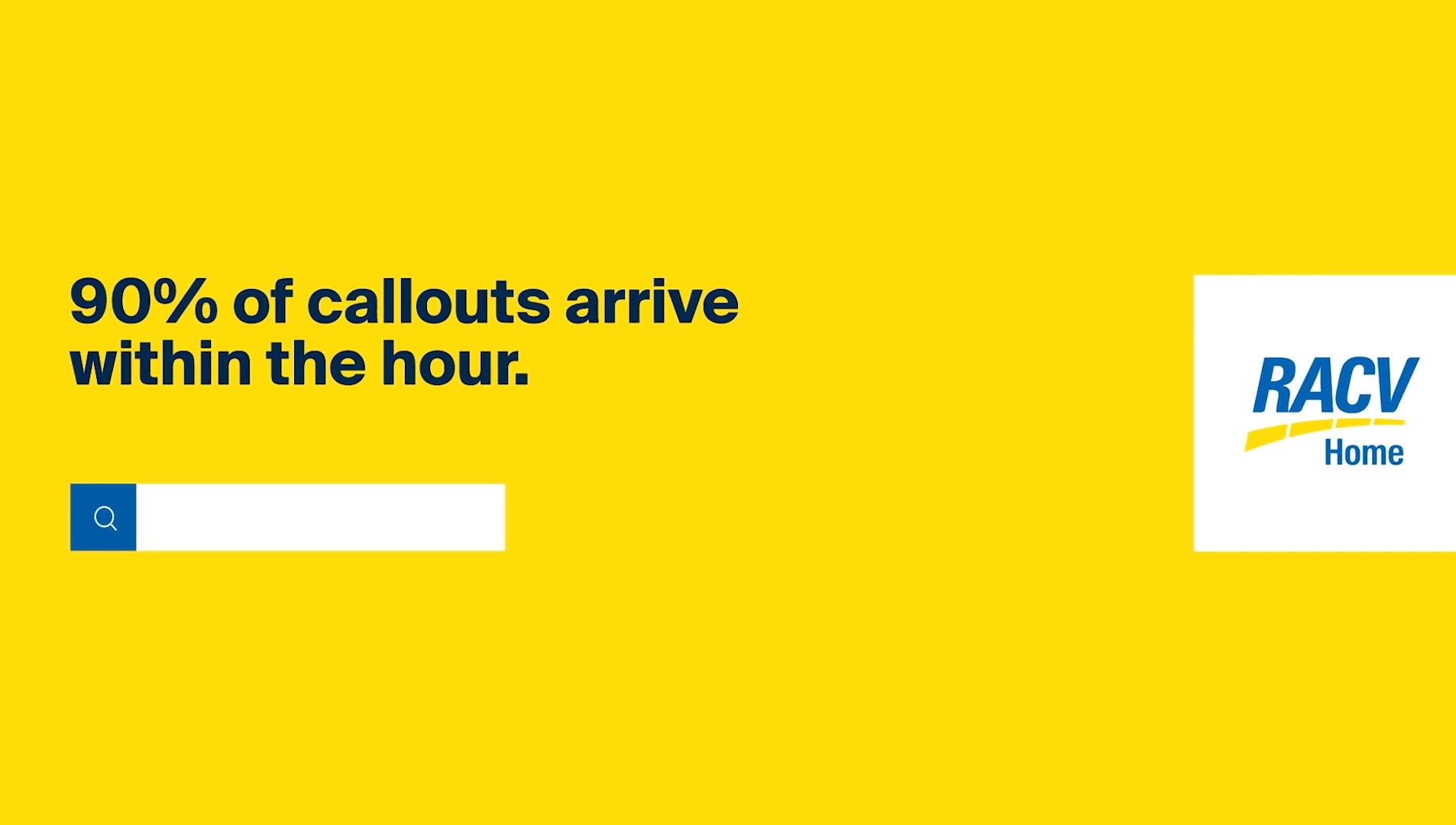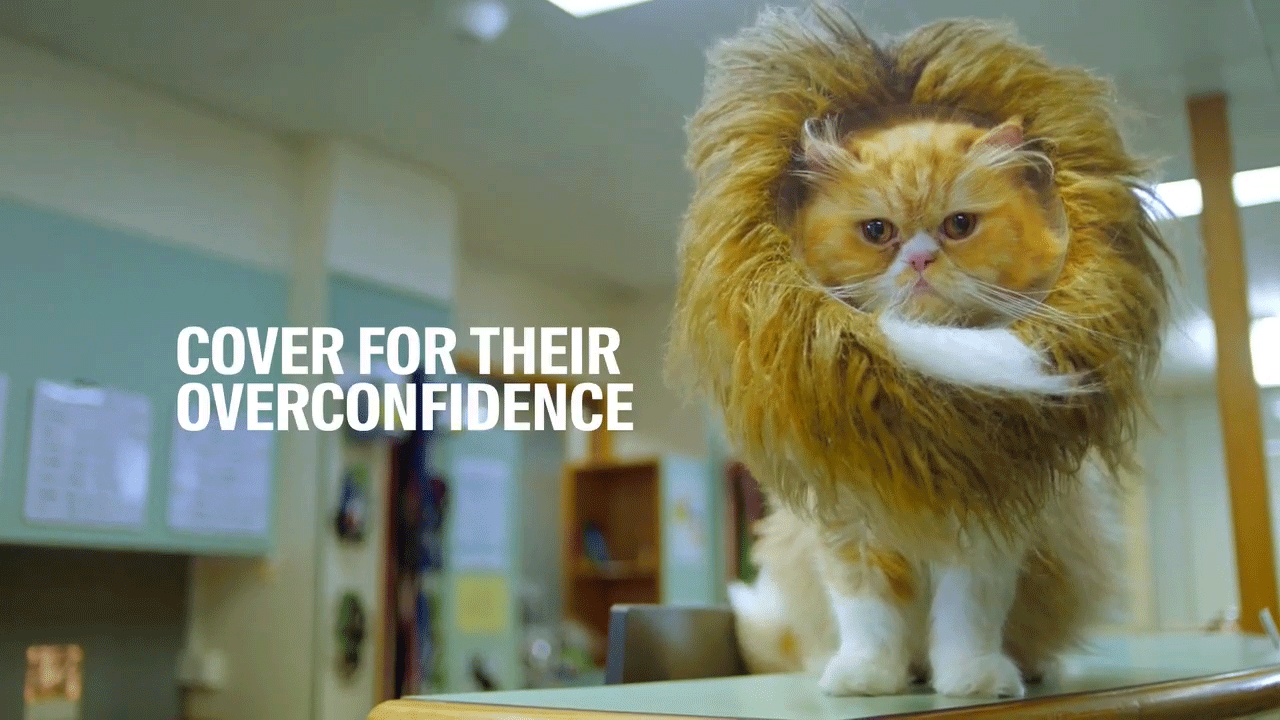 RACV brand refresh
encompassed a rethink and design language based around how the brand communicates within the structure of an updated brand direction.
As lead designer, the outcome was to design a system and function around how RACV communicated with audiences through its channels including outdoor, social, digital, TVC, print, EDM's and top line campaign's. The final outcome was a brand strategy and style guide to move forward.
The system functioned around firstly introducing a new colour, navy blue, into the existing pallette of blue and yellow. This allowed for written content to be elevated to a new layer of communication. The existing brand colours of yellow and blue allowed for a strategy to be anchored back to the core RACV brand while owning yellow as the bold primary brand colour. This change coincided with introducing a new typeface to remain contemporary, dynamic, flexible and consistent.
These design considerations culminated into a layout system that was yielding and allowed for a multitude of different design layouts depending on the communication need and scale from large format to CTA's, supers and film endframes.
The outcome was a system that allowed for creative concepts and campigns to be seamlessless integrated into the design layout and consistently present RACV as a contemporary, bold and functional brand.

Lead Designer: Keir Vaughan
Designer: Callum McGregor
Digital Designer: Adam Hughes
Creative Director: Chris Andrews
Executive Creative Director: Glen Dickson
Pet Insurance Campaign
Senior Copywriter: Cameron Bell
Senior Art Director/ Lead Designer: Sam Dickson