Hummm Skincare – Product Design (B)
Product Design, Communication Design, Art Direction
2020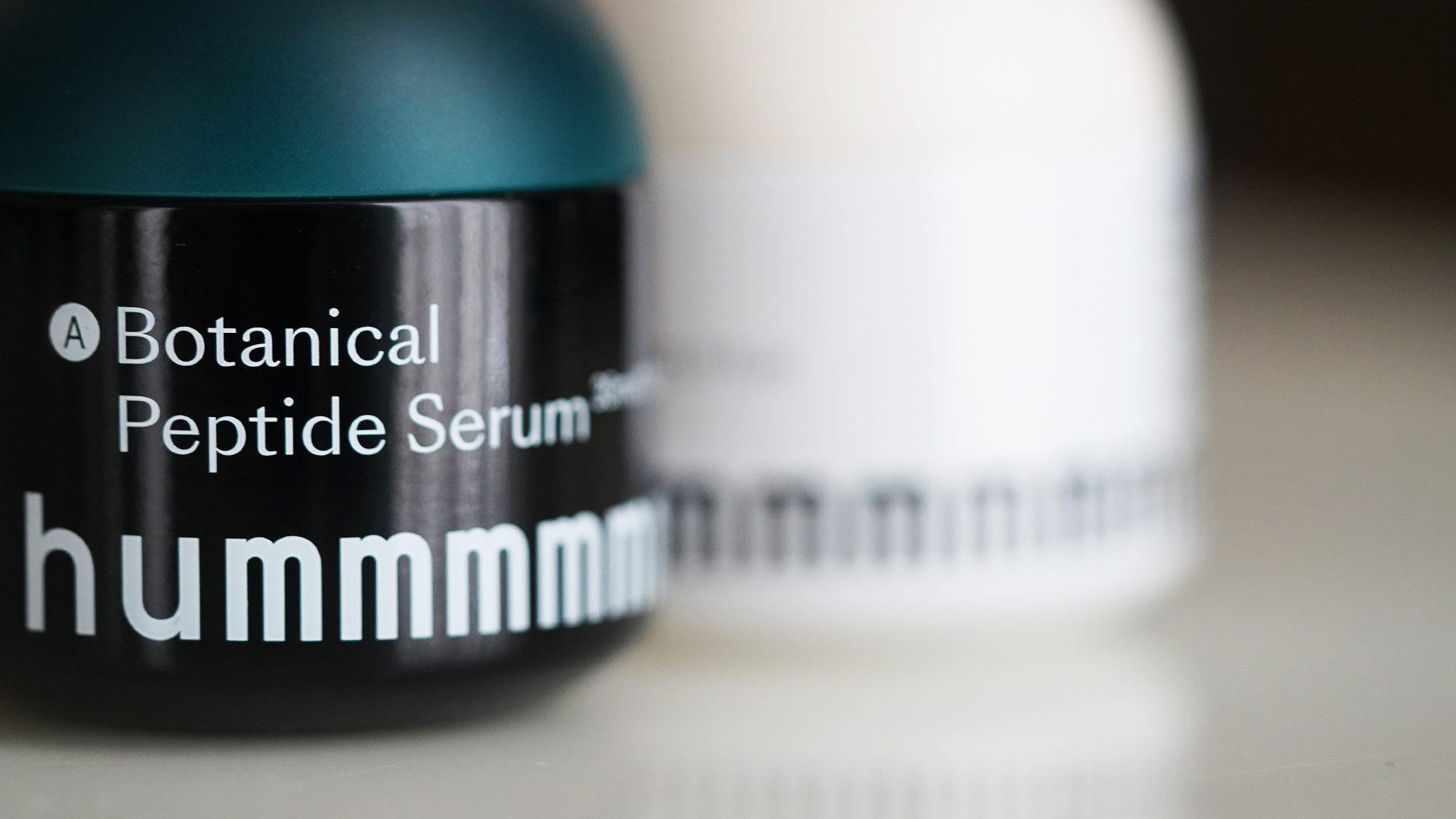 Hummm products
have been designed to be individual products that combined became a powerful duo.
Hummm was designed around creating a product that would become a loved artefact taking pride-of-place in bathrooms everywhere. They also needed to combine multiple design elements to create unique and sharable content. These elements focussed around allowing the Hummm logo to stretch by adding multiple
m's
to create repetition and a sense of sound in the logotype. This added a sense of playfulness and quirk that would resonate in the memory of people by both seeing it on there shelves and seeing memorable imagery reshared across Instagram and multiple channels.
Another key insight was to ensure when using the product, they were applied in the right order. Traditionally the directions would be concelaed on the back of the bottle. With Hummm this was put front and centre, embedded into the product names; 🅐 Botanical Peptide Serum and 🅑 Squalane Face Oil. This also alludes to the product being experienced
better together
(Hummm's product pillar).

Creative Director: Keir Vaughan
Photography/Social Media Insights: Emilio Scalzo
Product Renders: Callum McGregor