Hangar 10
Branding, Digital
2016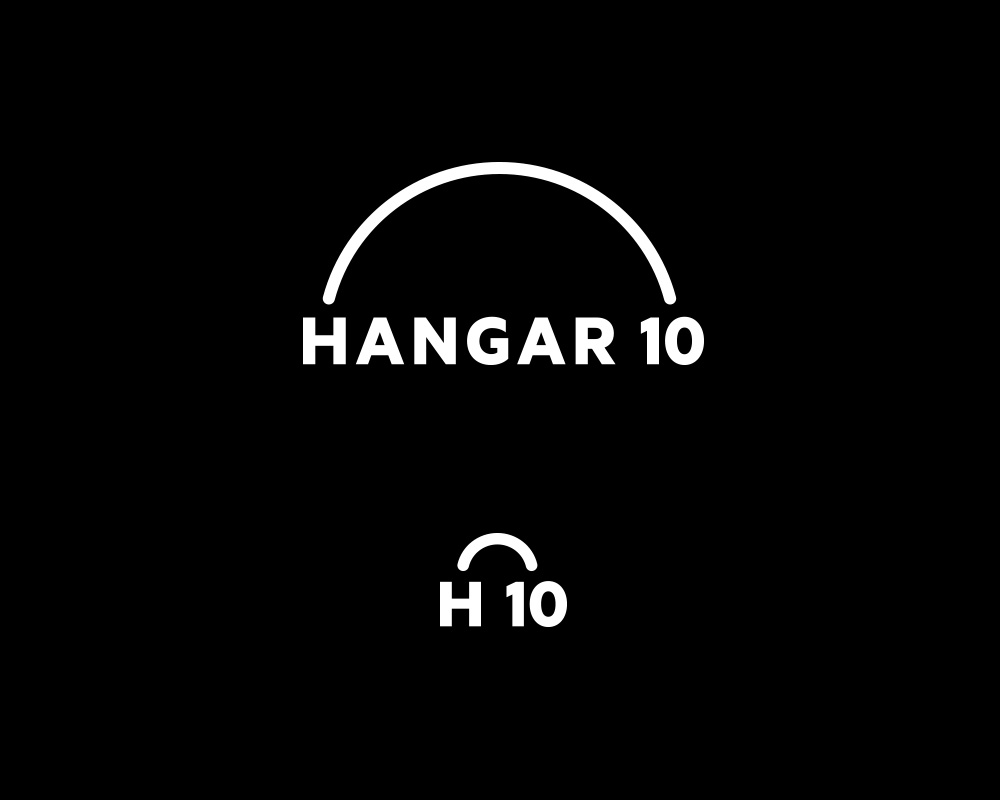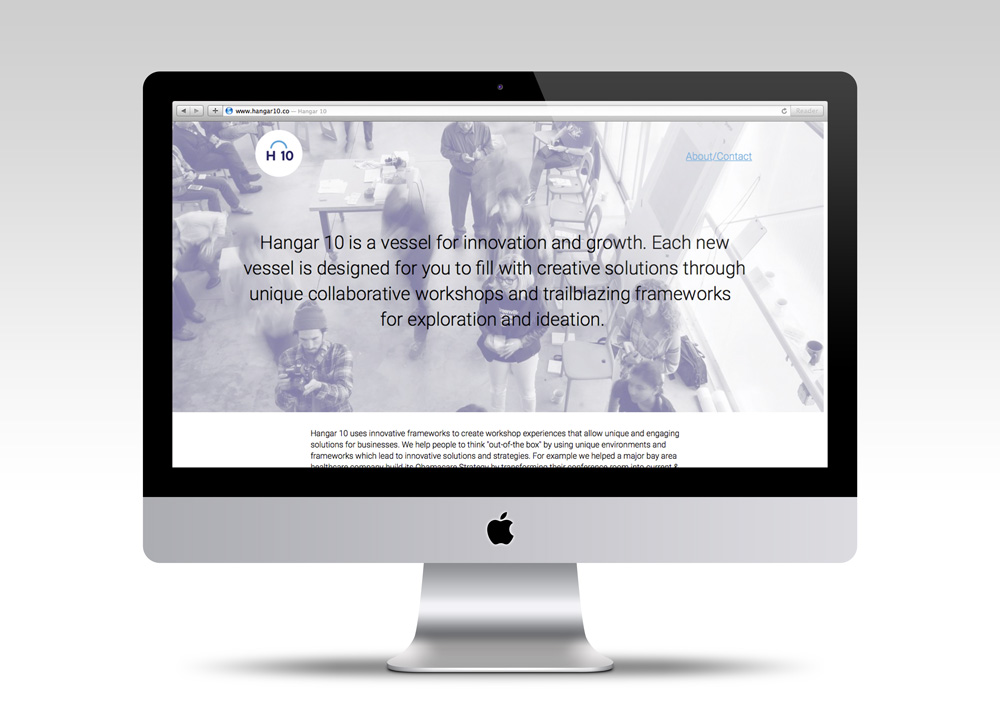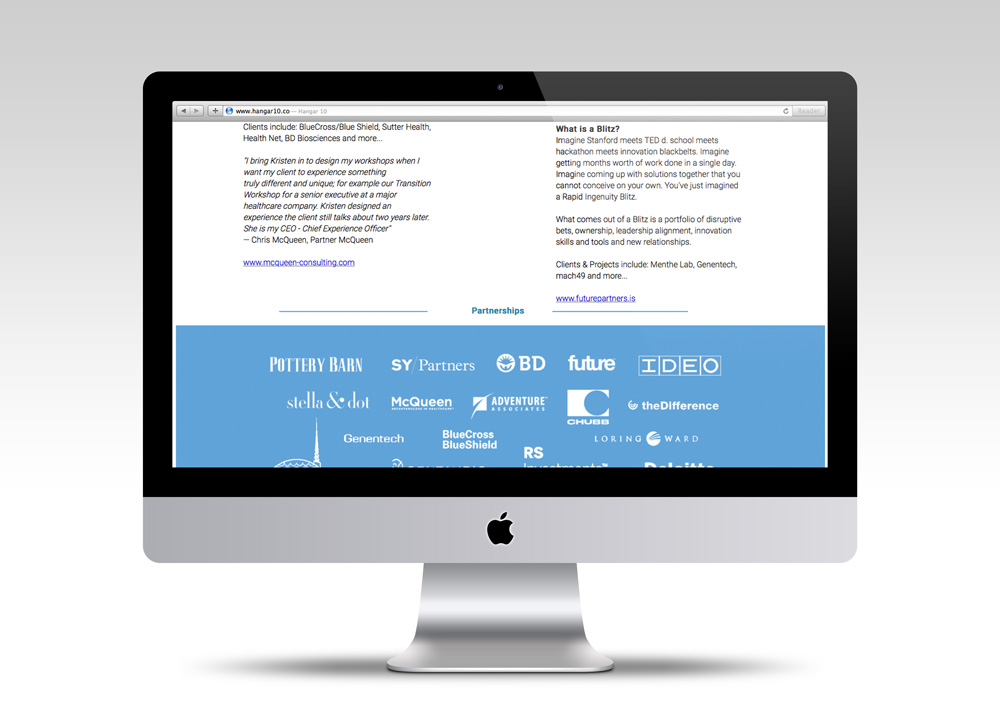 The challenge was to develop a brand identity and website for Hangar 10—an innovation facilitation start up.

The name Hangar 10 is a metaphor for an empty vessel for innovation where different needs of the client could fill the vessel for unique and dynamic outcomes for each project.

The Hangar 10 brand is based around this idea of an empty vessel. The brand has multiple variations depending on application.