25 International Artist's Who Have Made an Impact
Publication Design
2017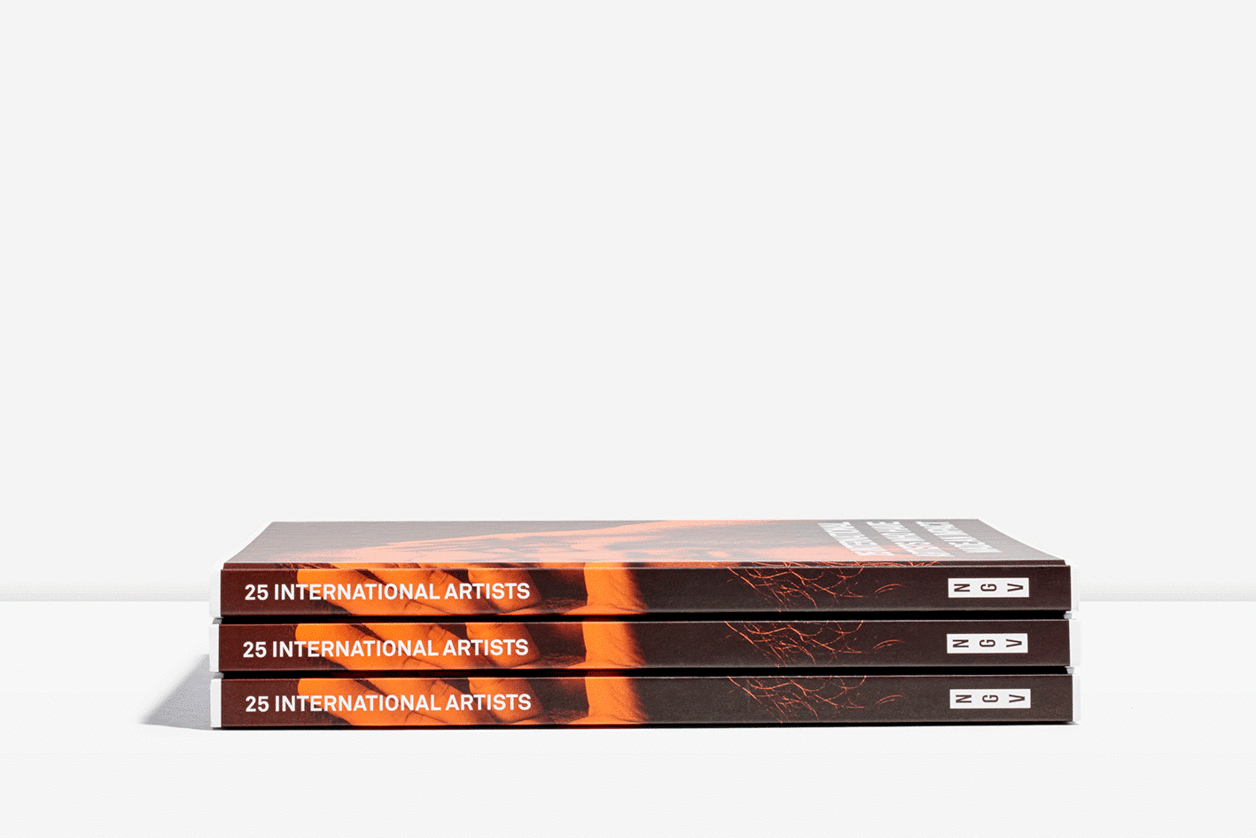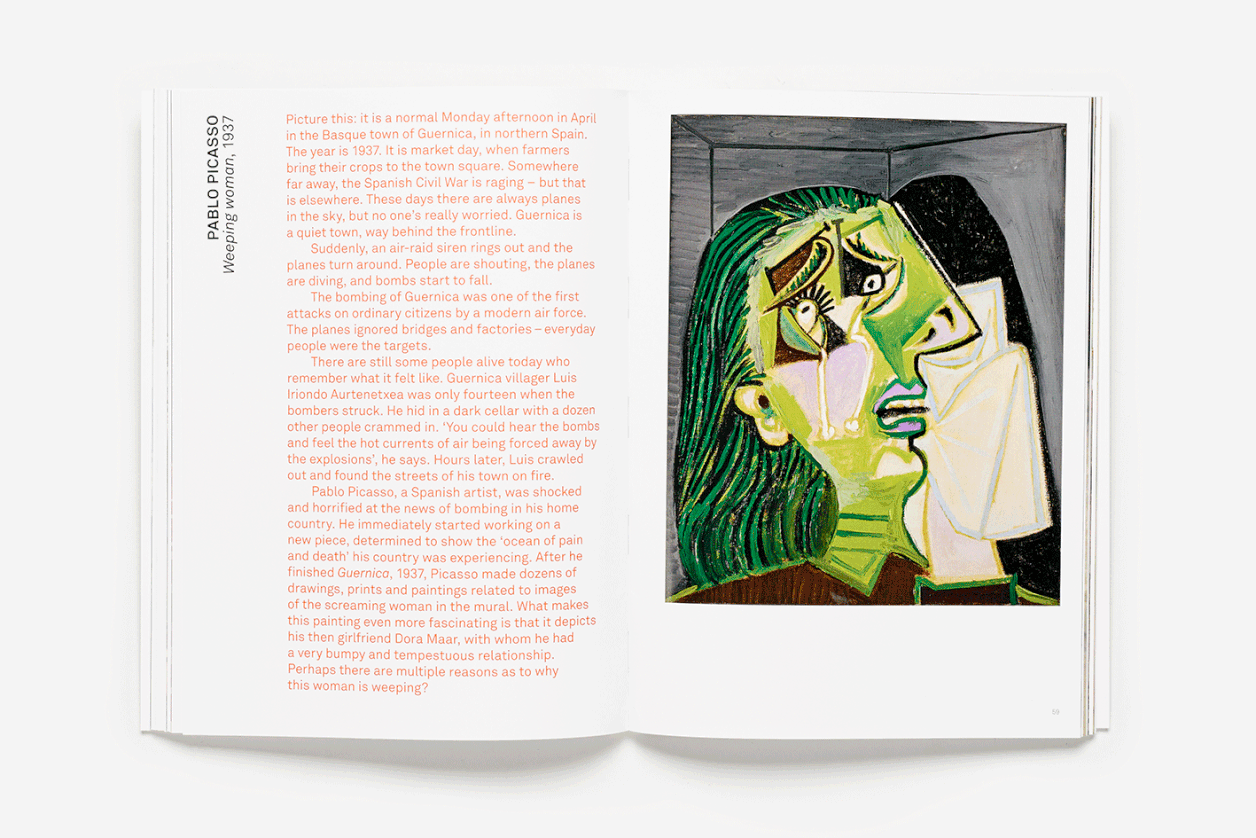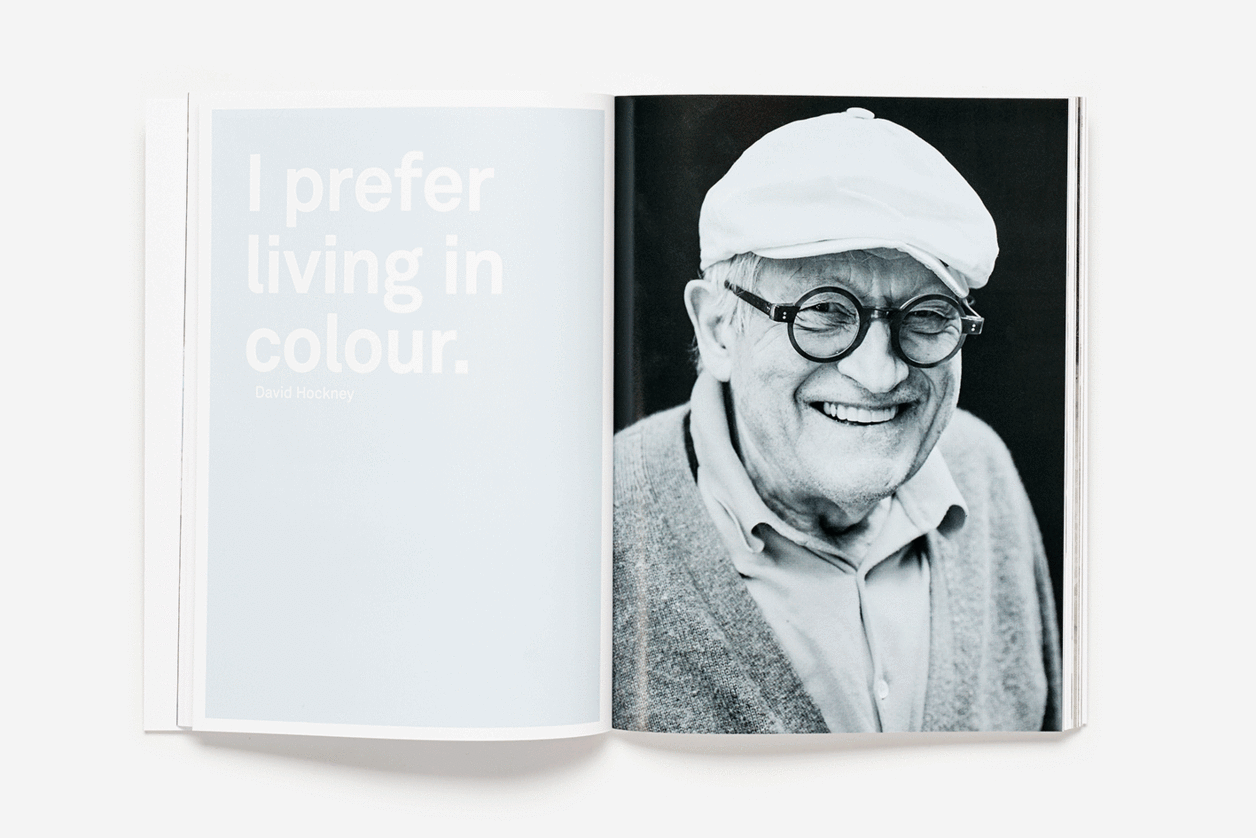 The challenge for this project
was to design a publication that
could speak to a young audience and engage new visitors to the collection
as well as being a unique education resource. The publication sought to offer further insight into the gallery's collection in a contemporary and dynamic way.
Winner in Young Adult: Non-Fiction category at the 2018 International Book Awards
The response to the brief was to design a publication that could engage a young audience whilst retaining an overall look that does not feel like it is speaking to a younger audience. It's playful and direct along with the use of an overall solid colour to convey this tone and language.
Throughout the publication a strong sense of grid is used to create a formal language with the ability to break this grid in dynamic ways.
Designed as a hard cover with a flush to edge finish. This publication has a unique quality as a solid piece well before the book is opened and this was a key to the design process. An object as an artefact before being a book. To want to pick this publication up and to start reading.
The publication is written by Ronnie Scott and is a writing style for art gallery institutions. A style that is very much story-telling, taking you on a fantastical journey through the key works in the NGV's collection.
Author: Ronnie Scott